BECOME A PART OF SOMETHING BIGGER
LOCA Gruppen offers career and development opportunities to qualified and motivated candidates in our restaurants, all of which are built upon our Manifesto but have different personalities and styles within sustainability.
Just as our restaurants exist to make a positive difference, the same applies to our colleagues in the LOCA Family. We believe that the best dynamics are created by combining passionate personalities in their fields with the right tools. We dream of strengthening the unity among our restaurants and believe that developing skills across different establishments leads to increased competence and a stronger community. As we like to put it, "we are in it for the long haul," emphasizing clear and secure communication.
If you would like to be a part of our dynamic and value-based team, please send your application and CV on the bottom of the page

KILDEN
Located in the historical amusement park of Tivoli in Copenhagen, KILDEN is a proposal for a modern Danish bistro, where the finest Danish ingredients, traditions, and flavors converge with contemporary gastronomy, creating a pure and intense taste expression.
Here, guests can experience smørrebrød for lunch, high-quality à la carte dishes for dinner, and everything from large weddings to small gatherings.
On-Caller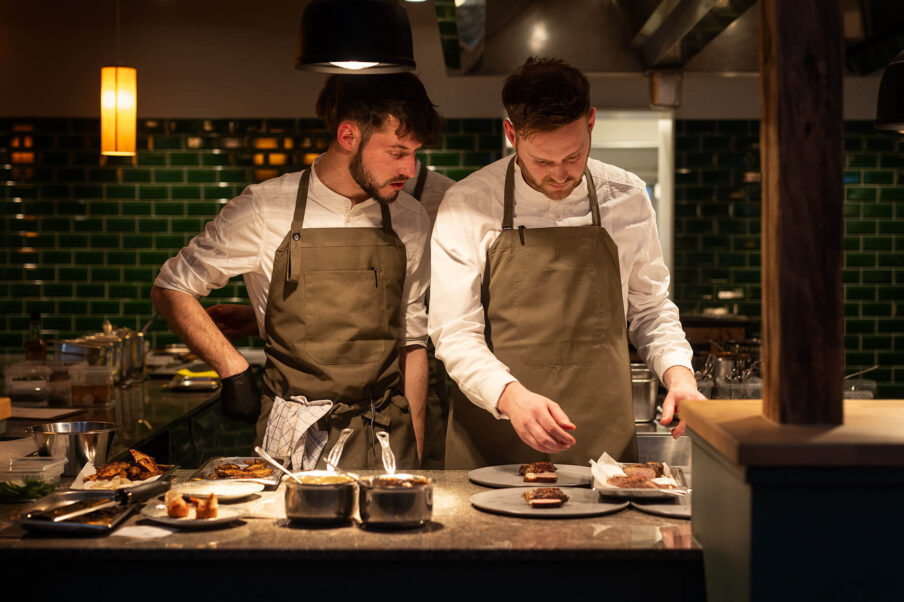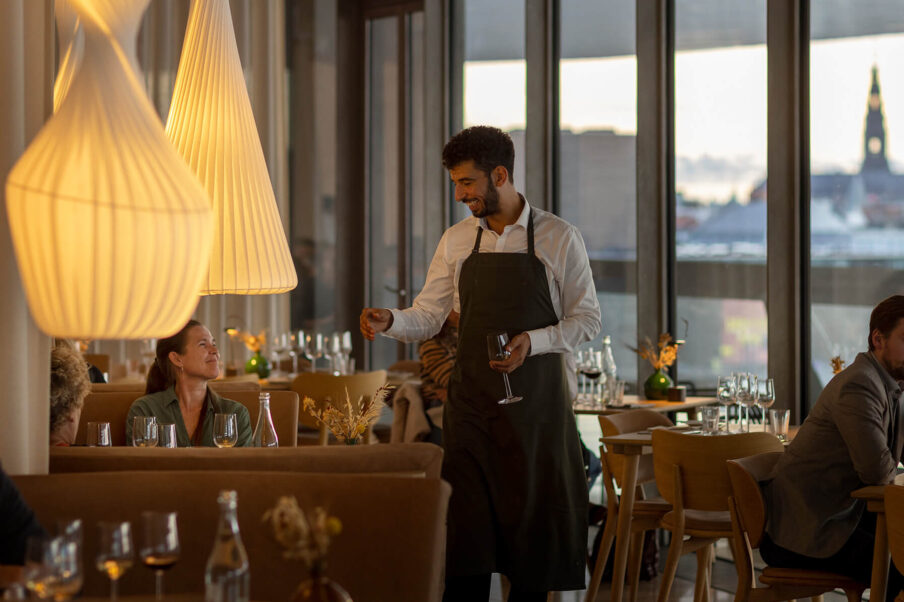 almanak
Chef
Waiter
On-Caller
almanak
Situated in the Opera House, Almanak takes its name from the old Danish word for "yearbook" or "calendar." This is because Almanak follows the seasons, offering a snapshot of the taste of Denmark throughout the year. It is our Danish tribute to pure, high-quality ingredients, with a strong emphasis on bold flavors. For dinner, we offer modern, season-focused Danish bistro cuisine.
We provide fixed performance menus, charcuterie, smørrebrød lunches, à la carte options, as well as large events and gatherings that can accommodate the entire Opera House.
Chef
Waiter
On-Caller
STUD!O
The experience at STUDIO is Chef Christoffer Sørensen's interpretation of modern Nordic gastronomy. It is always deeply rooted in robust flavors and the finest seasonal ingredients, without being dogmatic or closed off to inspiration from other parts of the world.
At STUDIO, guests will enjoy a set evening menu consisting of approximately 13 high-quality servings. In addition, an exquisite wine menu curated by Jesper and Jacob, featuring selected European wines, will be served.
On-Caller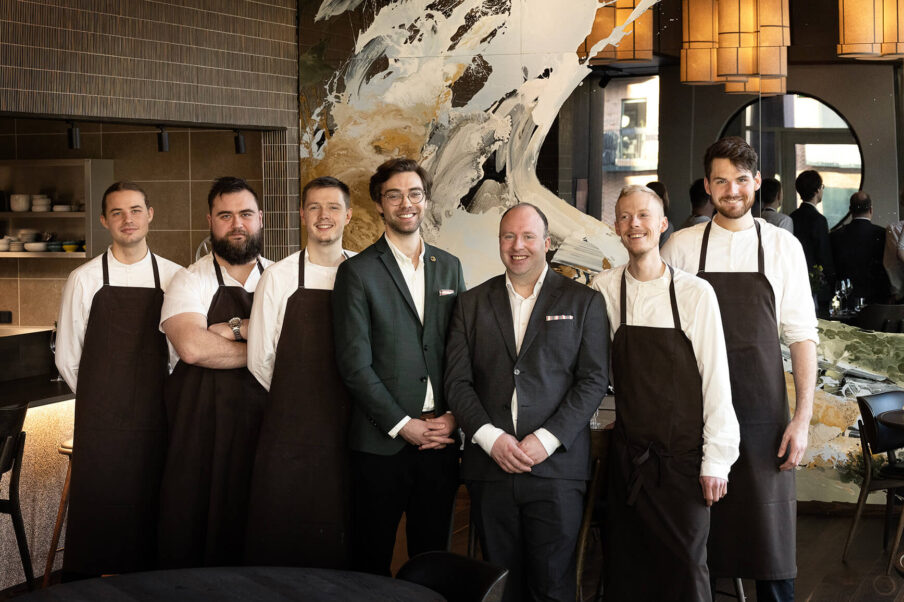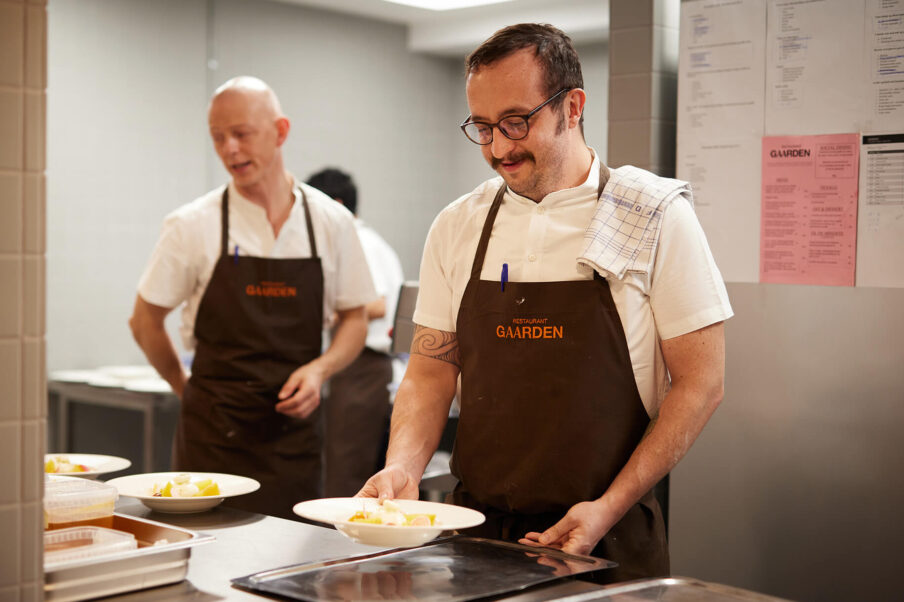 GAARDEN
With GAARDEN, we aim to create a gathering point for all of life's events, big and small. A modern community center where local communities can be nurtured and new ones can emerge. Whether it's grand celebrations, harvest festivals, or culinary holiday activities for children, GAARDEN is designed to accommodate it all.
Here, you will experience a spacious atmosphere and high-level gastronomy, while keeping it down to earth. This is achieved through our signature menu "social dining."
On-Caller

RADIO
RADIO is a modern and informal restaurant with a strong connection to the earth. It was entrepreneur and Noma founder Claus Meyer who opened RADIO in 2011 to spread the message about the excellence of Danish producers and ingredients to a wider audience – and at an affordable price.
At RADIO, the Danish season always sets the tone. The menu changes once a month. This keeps us on our toes and brings both chefs and guests close to the seasons. It is the approach that we believe is the most interesting, sustainable, and flavorful.
On-Caller