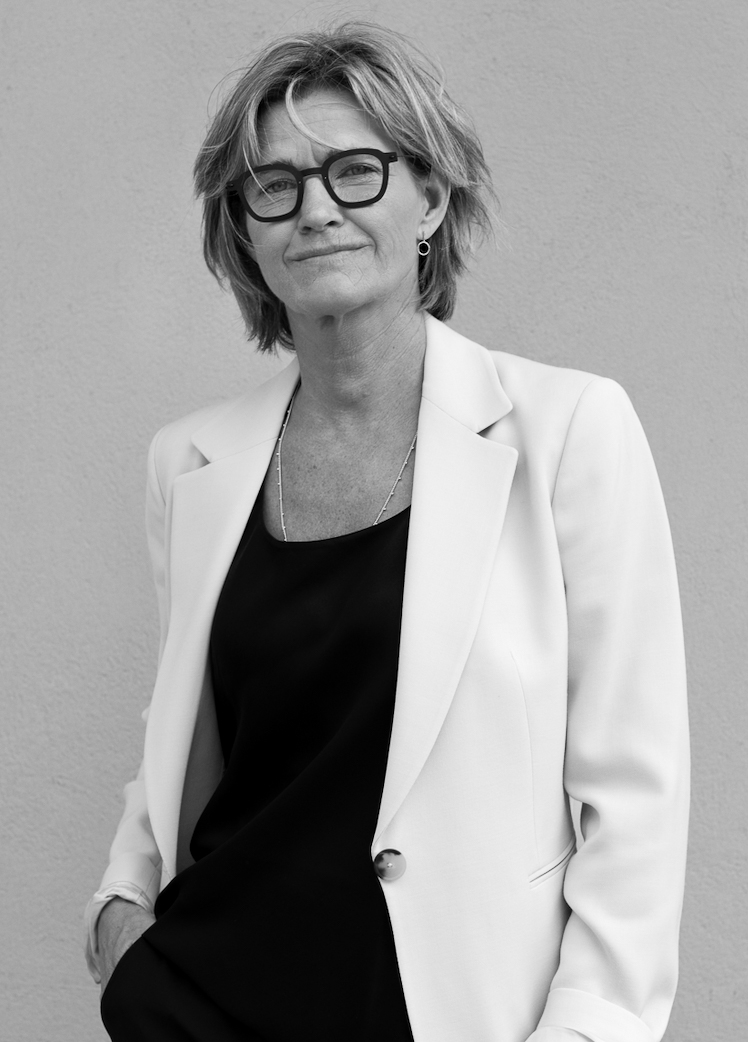 Merete Holst
CEO & Head of Gastronomy
Merete Holst has 30 years of experience in the food industry.
Merete's gastronomic journey began when she trained as a chef at d'Angleterre in 1989 at a young age. Since then, her career has been driven by a passion for raising the bar for what a meal can be and achieve in all situations, whether it's gourmet restaurants, hospital kitchens, daily workplace lunches, or a quick bite during intermission at the Opera.
From 2008 to 2017, Merete served as the CEO and partner with Claus Meyer at Meyers Kantiner and Contract Catering. As the face of Meyers Kantiner, Merete quadrupled the business foundation and ultimately oversaw 80 cafeterias and 9 F&B establishments, with a turnover of DKK 450 million and 700 employees. Merete contributed to winning the award for Denmark's best cafeteria four times and continues to be a shareholder in Løgismose Meyers Aps.
In 2017, Merete chose to become an independent entrepreneur along with her partner Dorte Juhl Østergaard to make room for personal dreams and goals. Together, they started LOCA Gruppen, where Merete serves as the CEO and Head of Gastronomy. In recent years, the focus has been on LOCA Restauranter, including optimizing operations and business development for example STUDIO, Almanak in the Royal Opera, Mission Green, and Restaurant RADIO.
In 2020, Merete also returned to the cafeteria industry with the launch of LOCA Kantiner, which represents LOCA's vision for the future of cafeterias.
Merete employs value-based and visionary leadership, where quality and creativity are implemented for successful business outcomes through the development of new concepts and business models.
To contact Merete, please reach out to her at mho@locagruppen.dk
Dorte Juhl Østergaard
CCO & Head of Sustainability
Dorte grew up with nature and agriculture as her closest playground, and with a love for both, she has spent the majority of her professional life bridging the gap between rural idyll and economic reality.
The common thread in her work life, and always has been, is a happy and curious, yet realistic approach to creating positive changes wherever and whenever possible – and the method is to entice with enjoyable experiences. This was her driving force during her career in the travel industry and later when she ran her own business. And it is what characterizes everything she does and stands for in LOCA Gruppen today.
Dorte's approach is both practical and commercial, and she has nearly 25 years of experience in sustainable value creation, with 20 of those years focused on agriculture and food. The latter includes her experience as an independent farmer in Denmark and as a director of plant-based companies in some of Europe's largest agricultural organizations. As a result, she also draws upon extensive international experience and knowledge of raw materials and sustainable production methods, particularly from France and the Netherlands, where the latter is now a global leader in food innovation with clear goals for sustainability and climate-smart solutions to meet the world's growing food needs.
Dorte gained her in-depth knowledge of international food production when she, as an independent entrepreneur, formed a partnership with one of the leading processors of vegetables in the Netherlands. This collaboration, through new standards for freshness and taste, created the breakthrough for convenience vegetables as we know them in Danish retail today.
Dorte holds an MBA from Henley Business School, with a focus on financial sustainability within the fruit and vegetable industry, which is otherwise considered the most sustainable industry of all. In 2018, she further enhanced her knowledge with an MBA+ from AVT/Harvard Business School in "Disruptive Strategies."
To contact Dorte, please reach out to her at dju@locagruppen.dk.