BECOME A PART OF SOMETHING BIGGER
LOCA Gruppen offers career and development opportunities to qualified and motivated candidates in our canteens, which all share the commonality of being built upon our Manifesto but each have different personalities and styles within sustainability.
Just as our canteens are created to make a positive difference, the same applies to our colleagues in the LOCA Family, where we believe that the best dynamics are created by blending passionate personalities within their fields with the right tools. We aspire to strengthen the unity among our restaurants, believing that developing skills across different canteens provides opportunities for enhanced competence and a stronger community. As we like to say, "we are for long-lasting relationships" with an emphasis on clear and trustworthy communication.
If you would like to be a part of our dynamic and value-based team, please send your application and CV on the bottom of the page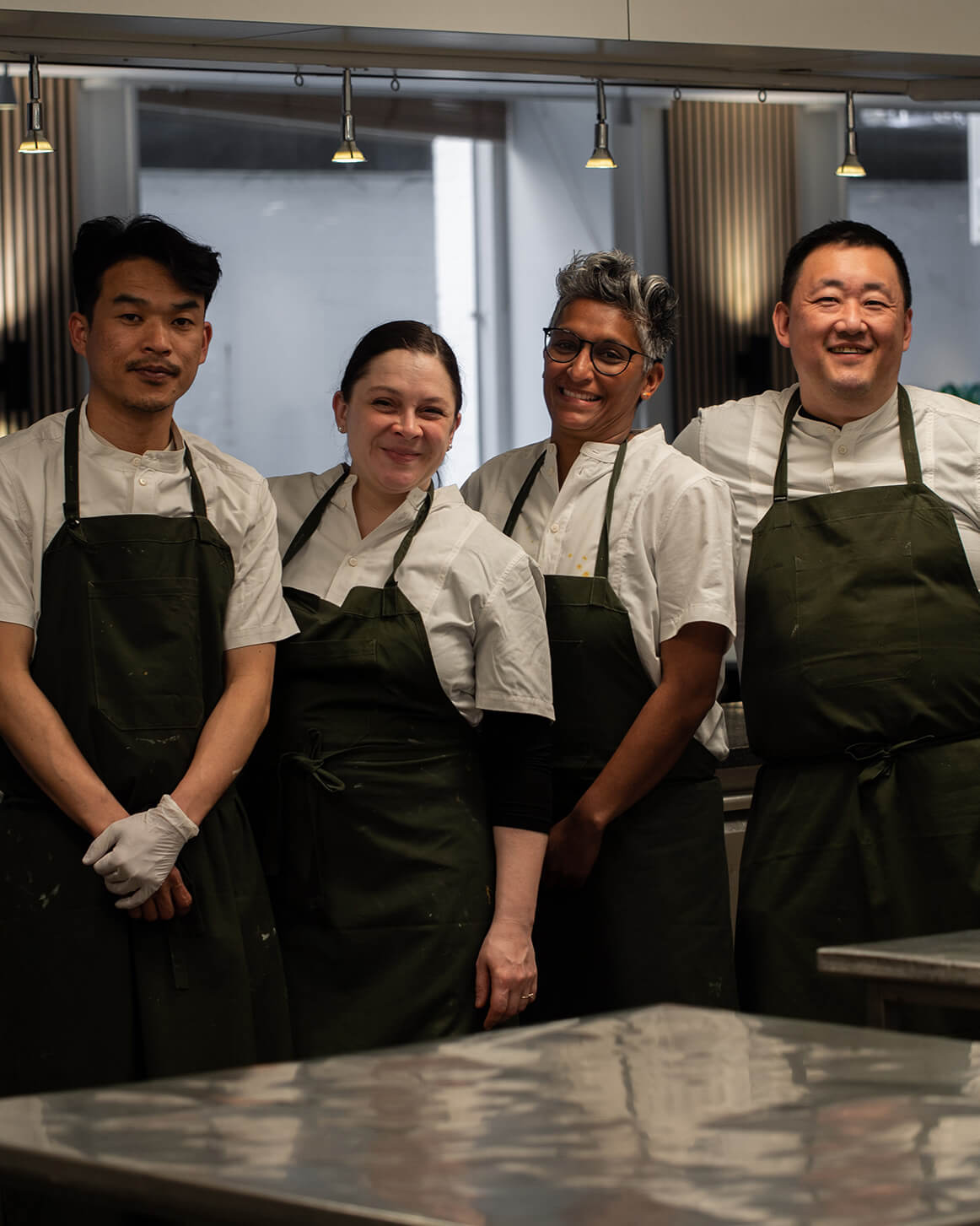 EEA
The European Enviroment Agency
If you have a passion for creating creative dishes using fresh, delightful, quirky, and organic ingredients, where sustainability, ecology, and most importantly, FLAVOR, go hand in hand, then you should keep reading.
We are responsible for the daily production of delicious, green, and flavorful lunch for our 120-150 guests at the European Environment Agency on Kgs. Nytorv in Copenhagen.
Instead of a large self-service buffet, we have opted for plated presentations and a smaller selection that is carefully curated. By doing so, we prioritize taste and minimize food waste. We choose less meat and MUCH more vegetables, organic produce, and sustainability, which is beneficial for both people and the planet.
Chef for EEA

LUNCH-ROOM
Chef / Sous-chef
LUNCH-ROOM
Lunchtime is the company's break, and at LUNCHROOM, we strive to create a sustainable lunch delivered to your door with taste at the forefront.
It is crucial for us that our chefs work creatively with the aim of providing varied and delightful taste experiences every day.
We focus on giving the greens a central role in the lunch, but there will also be fish and meat on the menu – and, of course, we bake our own bread. The ingredients come from the best suppliers, all of whom prioritize sustainability.
Chef / Sous-chef